All of our baked goods are made the same way your Grandmother made them. Everything is made by hand and
special care is taken to ensure only the best quality items end up on our shelves. Stop in on Fridays to browse our
freshly baked goodies, and be sure to take some home with you…your family and friends will LOVE you!!
Our cookies, donuts, rolls and even pies make great treats for your employees, co-workers and employers, so take some with you and see the difference that a little sugar can make! We also take special orders throughout the week, but please observe our minimums. We appreciate as much advance notice as possible.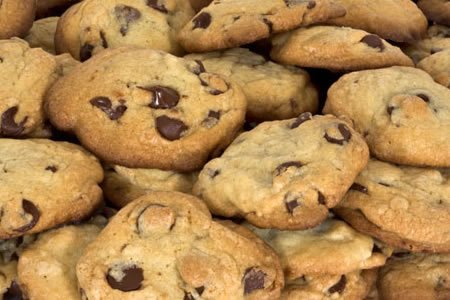 Cookies
$4.00/pkg
Our soft, homemade cookies come freshly baked in packages of 8. We currently offer 15 varieties, with the occasional special of the week thrown in.
Pick yours up by the package on Fridays, or special order them anytime. 3 dozen minimum on special orders, please.
Sugar/Frosted Sugar
Sour-Cream Sugar
Monster
Oatmeal Raisin
Oatmeal
5-chip Chocolate Chip
Double Chocolate Crinkle
Macadamia Nut
Chocolate Chip
Peanut Butter
Peanut Butter w/Hershey's Kiss
Snickerdoodles
Cream-Cheese Cutouts**
Double Butterscotch
Molasses
**Cream Cheese Cutouts are $5.00/pkg -or- $7.50/dz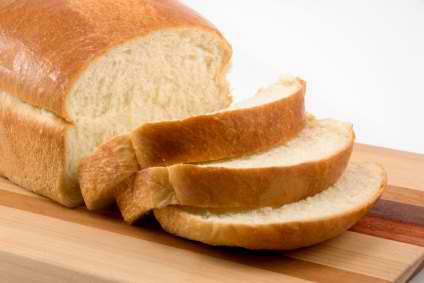 Bread
$2.95/loaf
We offer three varieties of our delicious, homemade bread. Every loaf is pre-sliced, ready to delight your taste buds with its soft texture. Our breads have no preservatives, but are easy to freeze and enjoy at a later date. 
Honey Whole-Wheat
White
Italian Parmesan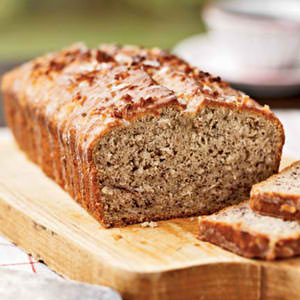 Small Loaves
$2.00
Our small loaves come in several flavors and are moist and full of flavor. Perfect with butter or just plain.
Banana
Pumpkin
Zucchini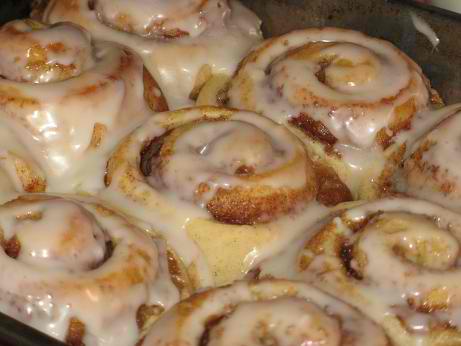 Rolls, Donuts & Pastries
Whether you are picking up a treat for your family, your co-workers or to compliment your party, the recipients are sure to be delighted.
Our mouth-watering rolls and hand-made donuts are available on Fridays, but please let us know if your order is more than 2 dozen. We want to make sure to have enough on hand to fill your order.
Our rolls and donuts are available for special order any time, but please observe our 3 dozen minimum for special orders.
Cinnamon Rolls

 
(White or Caramel Frosting)
 9″ Pan. . . . .$5.50
Tray of 20 (special order). . . . .$25.00
Sticky Rolls
9" pan. . . . .$6.75
Tray of 20 (special order). . . . .$33.75
Cream-Cheese Raspberry-
Filled Rolls
9" pan. . . . .$6.75
Tray of 20 (special order). . . . .$33.75
Donuts
$1.00 each or $12.00/dozen
Cinnamon Streusel Cake
Special Order only. . . . .$16.25
Fruit-Filled Coffee Cake
Special Order Only. . . . .$20.00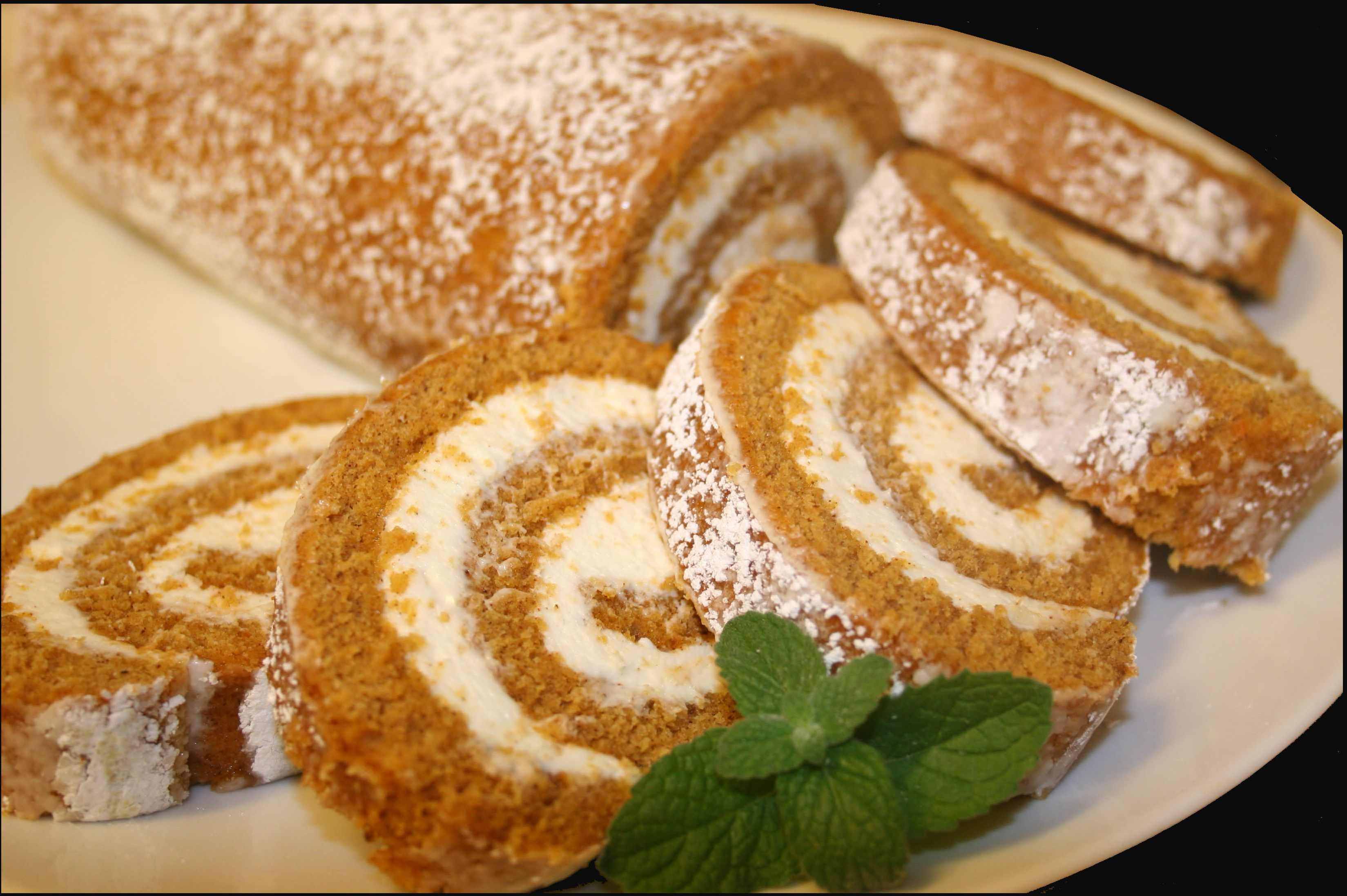 Desserts
(Special order only)
Pick up one of our specialty desserts to end your meal in delightful fashion. Of course, our pies are always an option as well.
Raspberry-filled Chocolate Cake(9×13). . . . .$25.00
Fruit Cobbler (9×13). . . . .$17.00
*Texas Sheet Cake (10×15). . . . .$20.00
*Pumpkin Bars. . . . .$18.00
Brownies (10×15). . . . .$18.00
Pumpkin Roll. . . . .$13.00
Pecan Bars. . . . .$20.00
Lemon Bars. . . . .$18.00
* With nuts, add $3.50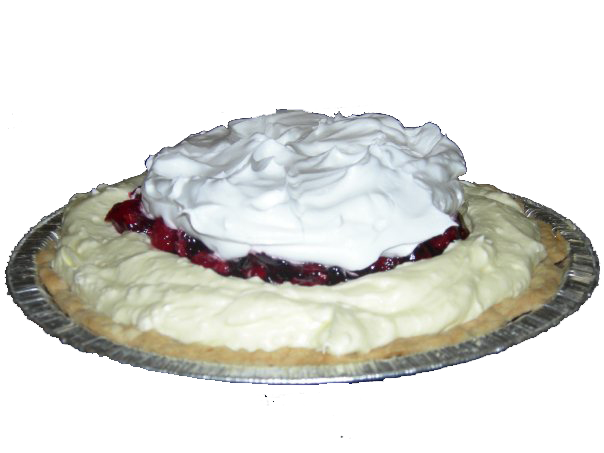 Homemade Pies
$12.00
Our pies always seem to steal the show! It doesn't seem to matter how scrumptious the meal was, when the pie is served, everyone is anxious to get their hands (and their fork) on their favorite kind! Whether you go for the cream pie that's stacked up with whipped topping, like the tart sweetness of a fruit pie or prefer custards or crumbs, we're sure to have you covered with our large variety.
Call anytime to order your favorite, or you can just take your chances to see what's available on Friday!
Apple
Dutch Apple
*Caramel Apple (Seasonal)
*Cherry
Cherry-Berry
*Cherry-Raspberry Crumb
Blueberry
*Blueberry-Raspberry
Berry-Berry
Rappleberry
Raisin
Peach
*Rhubarb
*Strawberry-Rhubarb
*Strawberry (seasonal)
*Pecan
*Cream-Cheese Pecan
Pumpkin
Cream-Cheese Pumpkin
Bob-Andy
Custard
Old-Fashioned Sugar Cream
Lemon Meringue
Butterscotch
*Raspberry Creme
Banana Cream
Peanut Butter
Chocolate-Peanut Butter
Coconut Cream
Oreo
Chocolate Cream
*Black Raspberry
*Red Raspberry
* $13.00 Special order only
Sugar-Free available (special order)