The History of Dutch Heritage Baking & Catering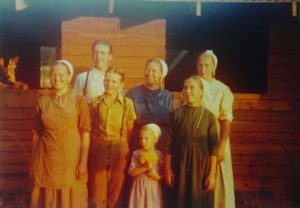 It all started with two sisters who had a dream, who loved to bake and cook, loved to meet new people, and loved to please. Dutch Heritage is the result of those ambitions. But we're getting a little ahead of ourselves here.
Naomi and Ruth were born in Paraguay, SA, the two youngest daughters of parents who had recently left the Old Order Amish way of life. After the passing of their father in 1978, they returned to the US in 1986.
Without a father in the home, times were difficult and both girls found themselves working outside of the home to help support the family. Both found themselves employed by a local restaurant, where they worked before and after school, working their way up to both becoming managers.
Naomi and Ruth both loved to cook and learn the little things that their customers liked, all the while learning what worked (and what didn't) in the food industry. When they each got married and began families, it was obvious that the rigors of restaurant life were not meant for them anymore.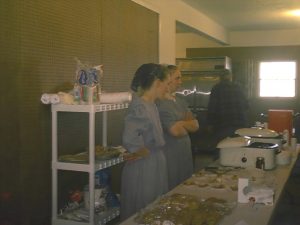 In 2002, their dream of starting a small bakery & catering service was realized with the addition of a garage and a small commercial kitchen. Combining the time-tested recipes handed down from their Amish ancestors and the knowledge gained in their restaurant ventures (along with a healthy dose of trial-and-error), they began churning out food and baked goods that had their customers saying, "WOW!!"
In 2004, another garage was added and the existing garage was converted into a storefront and storage space. This allowed their customers much easier access to the bakery and gave some much needed extra space. As word spread about Dutch Heritage, business began to grow and once again, more space was needed.
In 2011, the kitchen itself was expanded and the storefront given a face-lift. The extra kitchen space, along with several commercial ovens and a commercial dishwasher, have made large bakery orders and catering events much more efficient. 
In 2015, Ruth & her husband Dave purchased Naomi's share of the business. Dave & Ruth live at the residence connected to the bakery with their 5 children: Tiffany, 18, Twila, 16, Shawn, 14, Tiana, 10, and Sawyer, 6. Ruth enjoys scrap-booking, camping with her family and entertaining and spending time with friends.